Chicago AI & Data Science Conference 2018
UNIVERSITY OF CHICAGO, GLEACHER CENTER
May 19, 2018
---
About the Conference
The theme for this conference is "Technology. Innovation. Career." Our goal is to create a cross-campus data science learning platform and bring together business and academic leaders, young professionals, entrepreneurs and promising students. The conference will demonstrate cutting-edge technology and offer unique insight into what is possible with machine learning and data science while providing attendees with opportunities to expand their career networks.
Features
Gain insight into the future of data science development as well as the trending technologies. Featuring speakers from Microsoft, IBM, Dell EMC, Groupon, Datascope, Uptake, Pachyderm, Dunn Solutions Group, Metis and other industry leading companies.
Network with Data Scientists from various backgrounds and discover career opportunities.
Topic Areas: Data Science Application, Open-source Software, Machine Learning, Predictive Analytics and Artificial Intelligence
---
---
Please check back frequently to review any updates.
TIME
DESCRIPTION
ROOM
TOPIC/SPEAKER
08:00-09:00
REGISTRATION
The Lobby, Gleacher Center, University of Chicago  
09:00-09:05
OPENING PLENARY
Room 621
Jason Geng –  Int'l Data Engineering and Science Association
09:05-09:30
SESSION
How Cloud Computing Empowers a Data Scientist

David Giard – Senior Technical Evangelist from Microsoft

09:35-10:00
SESSION
Dispelling Data Science Myths for Beginners

Zachariah Miller –Senior Data Scientist from Metis/ Kaplan

10:05-10:30
SESSION
Continuous Experiments at Uber

Jeremy Gu – Senior Data Scientist from Uber

Mandie Liu – Data Scientist from Uber

10:35-11:15
 PANEL
AI & Data Science Industry Practices

Panelists:   Katherine Tong — Data Scientist from Pareto Intelligence

Dr. Alexander Gutfraind — Senior Health Data Scientist from Blue Health Intelligence

Dr. Erik Widman — AI Product Owner from Solstice

Moderator: Jason Geng –  Int'l Data Engineering and Science Association

11:20-11:45
SESSION
Designing Empathetic, Empowering, and Engaging Internal Tools

Emily Riederer – Sr. Analyst from Capital One

11:50-12:15
SESSION
 
Machine Learning on the Blockchain

Kyle Polich – Host at Data Skeptic

12:20- 13:00
LUNCH BREAK
 
13:05-13:45
PANEL
Room

621

 

AI & Data Science in Business Transformation

Panelists: Michael Reddy — President from Digital Authority Partners

Andrew Acosta — Data Scientist from Milesius Capital Resources LLC

Rachel Kaberon — Management Consultant from Arkay Solutions

Oliver Buechse – Owner from My Strategy Source

Moderator: Kyle Polich – Host at Data Skeptic

13:50-14:15
SESSION
Unlocking the Insights from Brands and Faces

Dr. Utku Pamksuz – Clinical Professor of Data Analytics from University of Illinois Urbana Champaign / Sr. Data Scientist from W.W. Grainger

14:20-14:45
SESSION
HD Live Maps for Automated Driving: An AI Approach

Dr. Xin Chen –Director of Engineering from HERE Technologies

14:50-15:15
SESSION
Data Science for Anomaly Detection in Data Streams

Michael A.X. Izatt – Chief Data Scientist from Hitachi Consulting Corporation

15:20-15:45
SESSION
Data Science in Risk, Economic, and Financial Asset Price Forecast

Dr. Yi (Clara) Liu – Manager, Data & Analytics from KPMG

15:50-16:15
SESSION
Explaining Artifical Intelligence with Similarity Search and Metric Learning

Dr. Arnoldo J. Muller-Molina – Founder/CTO from simMachines

16:20-16:35
SESSION
CLZ Health

Carlos Chou – Founder & CEO from CLZ Health, Inc.

16:40-17:00
SESSION
Running a Successful ICO

Brent Traidman – CRO from bread
---

---
Venue
University of Chicago, Gleacher Center, Room 621
---
Training Sessions
(Time: May 19th, 1:00PM-5:00PM | Location: We will email to the registrants)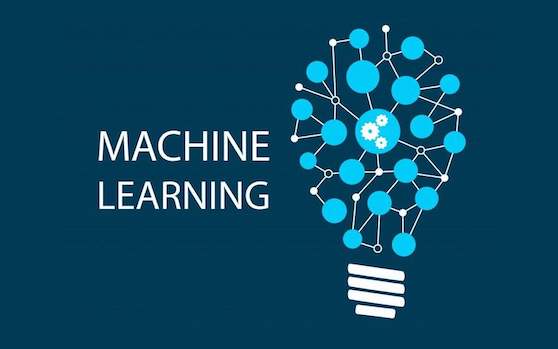 Machine Learning
Duration: 4h
Price: $250
---